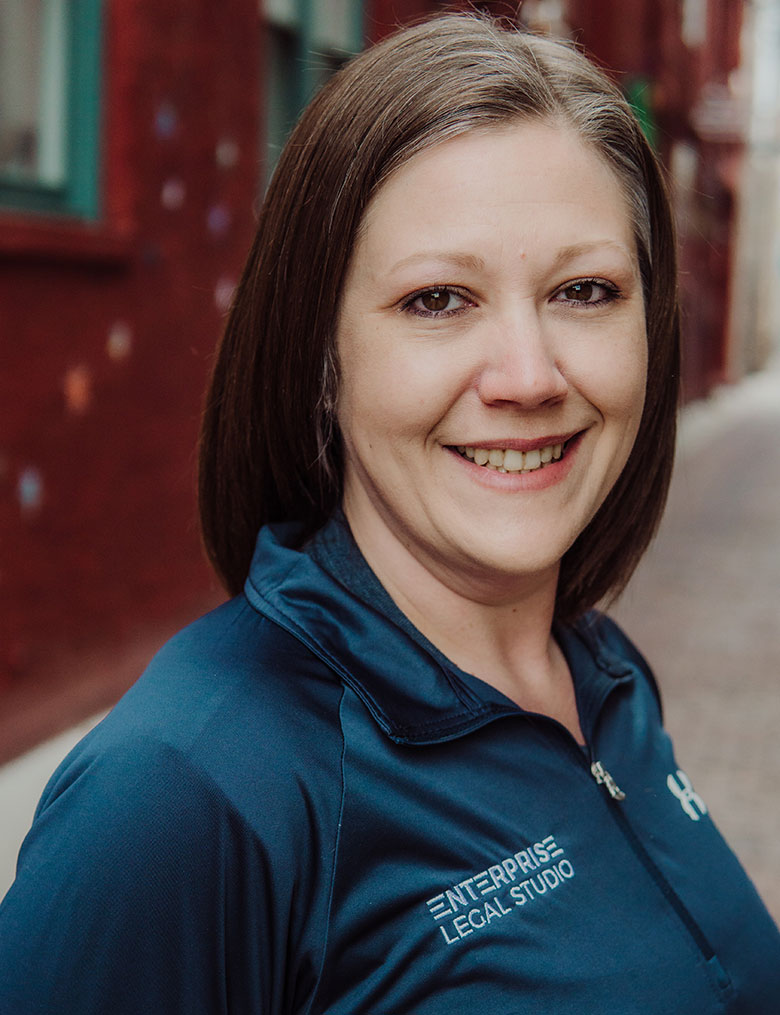 Miranda Rogers
Principal
Providing support through all phases of the corporate cycle, Miranda prides herself in meeting the needs of her clients. She joined the firm as an associate in early 2022.
With an eclectic assortment of experiences and a flair for thinking outside the box, I take pride in my ability to quickly learn new skills and devise creative solutions to complex problems. I have a life-long passion for learning and have lived many lives.
Prior to joining the ELS team, I was Deputy Public Defender in Saunders County, Nebraska, where I provided representation and advocacy for clients in both criminal and juvenile court. During that time, I participated in the development of the District 5 Problem Solving Court and served as a member of the treatment team. I was also given the opportunity to attend the National Criminal Defense College. While in law school, I participated in the Immigration Clinic assisting low-income clients with a variety of legal needs. I also clerked for ACLU Nebraska, Civic Nebraska, Sierra Club, and Reiman Law – where I held the title "Wonder Clerk of the Year" for two consecutive years.
In my previous-previous life I was a hazard mitigation assistance and benefit-cost analysis subject matter expert and provided grants management on multiple projects totaling over $1 Billion for the state of New York. For a period of time before that, I worked as an optician.
What drew me to working with entrepreneurs is the journey my life has taken to land me here – a profound understanding that if you are willing to hustle hard, consume ridiculous amounts of caffeine, and prioritize the things that will get you one step closer to your ultimate goal, anything is possible.
In my free time, you will likely find me 1) with my nose in a book, or 2) at home where I serve as Lead Chaos Coordinator for my husband and twin boys, our three dogs and two cats.
Education
Doane College – BA, Human Relations
University of Nebraska College of Law – JD
Admitted