Laura McCoolidge, Director, Strategic Investments at Strada Education Network
Q: You're the director of strategic investment of Sofia Fund, which invests in women-led tech companies. What excites you most about being involved in that segment of the startup world?
A: I have found that working with female founders is very rewarding, particularly because they tend to have a strong collaborative mindset. They also bring a different perspective and level of passion that is exciting to be a part of. Research also shows that women tend to be more capital-efficient leaders, so there are also opportunities for higher returns. That capital efficiency becomes even more important given current concerns that the market is overcapitalized. Since women are typically less aggressive in their capital asks, they do need to try to strike a balance between efficiency and a growth focus to make the company attractive to investors.
Q: Thinking about all the pitches you've heard, what's generally the biggest area of improvement you'd like to see from founders during the pitch process?
A: Investors meet with so many founders that they tend to blend together. In order to be memorable, founders should be concise and articulate the problem your company is solving in your pitches. Don't be afraid to paint a big picture because investors need to see the opportunity for your company to grow.
Make sure you also consider the exit, even if that isn't selling the business. If the industry that you're working in is too small to allow for a big exit, is it really worth your time, as an entrepreneur to build this venture? Understanding the market and where you want to go will validate the time, effort, and capital you—and your investors—put into the company.
Q: You're now in a role where you are involved in more strategic investments. How is that process different than in the angel or VC world?
A: One of the most noticeable differences is that strategic investors have a purpose or thesis that drives their investment decisions, which acts as a filter for new investments. Another large difference as a strategic investors is that we are involved through the various stages of a business, from a seed round to a Series B, or later (PE-backed). In my experience as an angel investor, we generally did not take such an active role with portfolio companies.
Q: What are the most important metrics to you when valuing a company?
A: I personally like to see the revenue run rate for revenue multiples. This is not the most stable metric due to the fact that it factors in public market valuations which leads to variations in the end valuation, but I still like to see the metric. I also like to see statistics and forward-focused projections that show us how the founder will make use of the money to get to the next round. It helps us make a more informed decision if the founders can show us their growth trajectory for the next 5-10 years.
Q: Is there anything else you want early-stage companies to know?
A: Don't be afraid to reach out to any investor that you think might have interest in your business. Geographical barriers are much lower than they once were, so take advantage of reaching out to investors across the country. Don't hold back on building relationships, and don't be overly conservative. And, most importantly, it is a tough journey, so have conviction in what you are doing.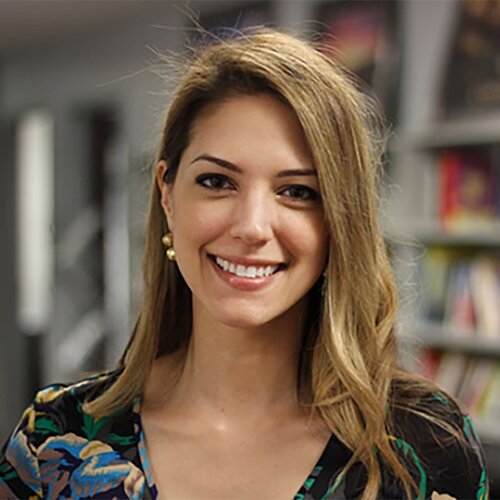 Laura is currently the director of strategic investments for Strada Education Network, a social impact organization focused on bridging the gap between education and employment opportunities. In her role at Strada, Laura manages Strada's diverse portfolio of venture stage companies and venture fund managers that are making a significant impact in bringing down systematic barriers in workforce.
Prior to her role at Strada, Laura was a managing partner of Sofia Fund, a venture fund focused on investing and supporting women-led, early-stage tech companies, and led two angel investment organizations, the Mid-America Angels and the Nebraska Angels. The Mid-America Angels network is comprised 100+ angel investors, investing in seed stage companies located in the broader Midwest region. Under Laura's leadership of the Nebraska Angels, the organization grew to become a leading regional, angel investment firm, with the investor base doubling in size while deploying just over $16 million in capital across 31 portfolio companies. During her tenure working with angel investors, Laura collaborated with the regional angel leaders to establish a Midwest Angel coalition, a syndicate of angel organizations working together to streamline deal opportunities, communications and resource support.
Laura earned her Bachelor's Degree in Accounting and Finance at the University of Nebraska, Lincoln. In 2019, she was selected to be a Kauffman Fellow, an exclusive 2-year fellowship that has produced over 700 fellows – over 500 that lead over 200 venture funds which have raised over $ 800 billion in capital.