VICTOR GUTWEIN, MANAGING PARTNER AT M25
Q: In your experience, has the pandemic and associated economic fallout changed deal flow in the venture capital world?
A: The inbound deal pipeline dramatically decreased during the initial COVID lockdowns. Deal flow is back now in a big way, but the only companies that are successfully raising are ones that have traction and tailwinds due to COVID—like most software, online marketplaces, or ecommerce companies. So the deals are back, but the types of companies getting funded have shifted. Investors have increased focus to leaner models and less-capital intensive industries for the time being. I actually recently wrote a blog post about this topic that may provide additional color on the issue.
Q: Founders Generally invest a significant amount of money into startups. Recently I've seen a lot of companies that have issued founders convertible notes or SAFEs in exchange for capital contributions. Is that something you've seen, and what is your opinion on that approach?
A: I think the acceptability of the approach is situation-dependent. It's okay if the founder is putting in money after investors—rather than a founder SAFE being the first money into the company—and the other investors have had the opportunity to invest on the same terms. In fact, I've actually had to encourage a founder to put in money on the same terms as investors when other investors were tapped out and the founder's infusion of capital was the only thing that would save the company. Dealing with the ethical issues here is just as important as addressing any legal issues, too: if a founder does invest on a convertible instrument, the terms should be arms-length, offered to everyone, and approved by non-founder investors.
Q: Are there any particular pitches or pitch strategies that you've really liked (or didn't like, for that matter)?
A: I like seeing a pitch that tells a timeline of how the company has developed. The founders should also have clear goals/milestones as well as a plan that shows how the funds we invest will help the company achieve those goals. Bonus points if I can see how milestones the company has already hit establish a trendline I can extrapolate to the next set of markers.
On the other side, I've seen a lot of pitches where the founders either don't give any actual information—everything is marketing-speak—or simply dodges questions. It's important to establish trust early on, and that means giving us all the relevant information and being honest about weaknesses in the business model. We might be looking at dozens of deals at any time, so we're not afraid to move on to a team that will be more transparent.
Q: How much feedback do you give to a company after you pass on its pitch?
A: Our level of feedback depends on how much time we've spent with the company, so we'd obviously give more feedback to a company we've met with three times than if we decline to continue the process after a short introductory call. We also try to gauge how receptive the founders will be to our thoughts when deciding how much feedback to provide. And sometimes we pass on a company just because they aren't a good fit for M25 at the time for one reason or another. If that's the case, we can't offer a lot of constructive feedback since the reason we're declining to move forward is really specific to us.
Q: Is there anything else you want early stage companies to know?
A: It's important to recognize that every interaction and every piece of feedback is just one opinion and one data point. You know your business better than anyone, so you are in a position to see whether those data points are outliers in the bigger picture of the total feedback you've received. Try to understand the context of feedback and use that to improve moving forward!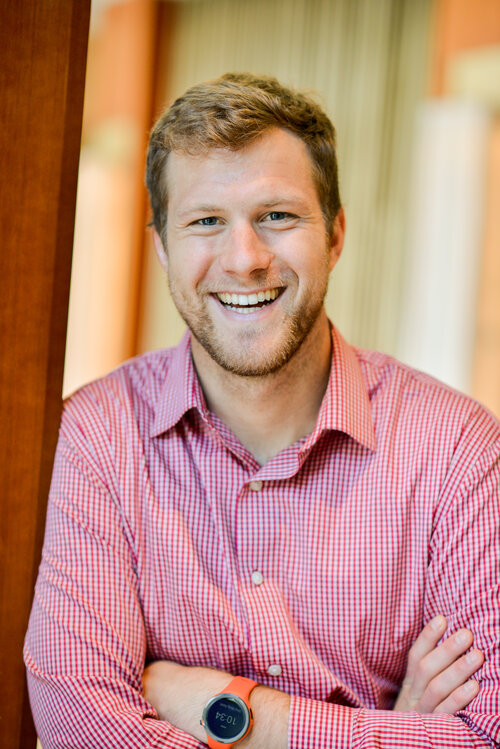 Victor grew up in northwestern Indiana before moving to Chicago to study economics at the University of Chicago. Victor has a passionate history with startups, including a vending machine business and kick scooter company, along with being on the board of UChicago's first student-run venture fund. A Kauffman Fellow (Class 22) and former leader in Hyde Park Angels, Victor founded M25 in 2015 and quickly grew it to become the most active venture firm in the Midwest. Victor lives with his wife and two kids on the South Side of Chicago and loves staying active with running, biking, swimming, backpacking and euro-style board games (like Settlers of Catan).