DR. DIRK KOEHLER, GENERAL COUNSEL, LEAD SPORTS
Q: What are some of the biggest differences you've noticed between the venture processes/environments in the US versus Europe?
A: The venture community in the US has adopted standardized and innovative sets of documents like convertible notes and SAFEs that allow early-stage investments in the US to proceed more quickly and with less formality than in Europe. There are also some more cumbersome corporate requirements in Europe that aren't in the US—for example, in Germany a notary often needs to be involved in any share transfer transaction.
Q: What's the number one question that you ask yourself after hearing a pitch?
A: For me, getting a good understanding the company's business model is the most important takeaway from a pitch. If the pitch doesn't convince me that the company has a sustainable business model, I won't move forward in the investment process.
Q: What are some issues you see as red flags when conducting due diligence on a potential portfolio company?
A: It's critical that the legal framework around ownership has been established, so I look to make sure that shares have been properly issued and that founders' shares are subject to vesting. Founders aren't lawyers, but they should have a basic idea of legal issues they might face and ensure the company owns all of the IP underlying its business. If founders created any IP while they were working for another company—especially if the new company is in the same realm of business as the former employer—that's a huge red flag to take a deeper dive into the IP ownership.
Q: Are there any common mistakes you've seen companies make after they've gotten financing?
A: Sometimes founders treat completion of a financing round as a success in and of itself and take vacations or dial back their efforts. Instead, founders should double down after a financing and work even harder to get their company to the next inflection point. In addition, founding teams shouldn't be shy about asking investors questions. Most VCs have seen dozens of companies and can provide some valuable insight—leverage our experience & network!
Q: Is there anything else you want early-stage companies to know?
A: Transparency goes a long way in developing trust with investors. Be honest with your successes and your struggles, communicate proactively and openly, and set high but achievable expectations for your team. Inspire and ignite!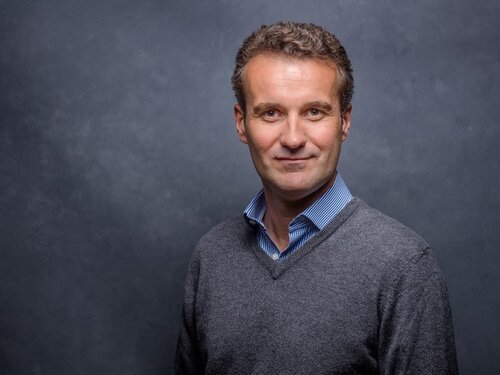 Being self employed General Counsel on demand, Dirk brings in a variety of expertise from different angles, ranging from sports, fun, excitement, and digital to legal and management. He is a lawyer by profession and gained broad entrepreneurial, management, and legal experience spanning from investment banking and law firms to in-house legal and consultancy functions. He holds a doctoral degree from the University of Lucerne/Switzerland. After his role as General Counsel with the leading affiliate marketing network in Berlin, he now works independently as "General Counsel on demand" and business consultant for various digital companies including leAD. He is also an entrepreneur himself in the digital industry and set up a running blog as well as an online and social media presence with a 2-star-chef. Apart from pure legal & data work, he focusses on internationalisation and project management. Where Sailing had been the competitive sport in his youth, he now enjoys long distance running and playing soccer etc. with his significant other.