BEN WILLIAMSON, INVESTMENT TEAM LEADER, INVEST NEBRASKA
Q: Because Invest Nebraska is a product of statute, your investment criteria differ a bit from traditional VCs. Can you talk a bit about those differences and the impact they have on your portfolio?
A: The biggest difference in our investment criteria is that we have a geographical limitation of only investing in Nebraska companies. Of course, in 2020 with so many distributed workforces, the companies don't have to be fully located in the state. Additionally, as with any fund operating in a specific area, we have a keen interest in some of the industries our state has unique robust infrastructure around, like AgTech. Outside of those things, we intentionally try to operate with the prudence and sophistication of a traditional VC. We're still investing in high-potential, high-growth, and high-risk technology-based startups who want to solve big compelling problems and we're still certainly interested in generating a great return to increase the funds going into Nebraska companies. In the end, the state of Nebraska cares about creating net new jobs in the state, and the data suggests that there is no better way to do that than to support startup companies.
Q: What are some issues you see as red flags when conducting due diligence on a potential portfolio company?
A: There are of course general red flags like issues with founder character. This is a tough one, because basically every entrepreneur (by their nature) is overly optimistic and investors expect optimistically-skewed pitches and numbers, but outright materially misleading or dishonest statements don't fly. More specific red flags include when founders completely ignore or refuse to acknowledge the difficulty of building their company – for example, if a founder says their company has no competitors, investors usually stop listening (every company has competitors, even if it's the status quo!). Another surprising one that arises during due diligence is when founders don't provide the correct answers/documents the investors asked for – if you can't simply be responsive to a list of questions, investors won't have faith you can do anything else you say you're going to do. Sometimes investors might seem picky with all these "red flags", but almost all red flags are a result of scar tissue they have from getting burned previously.
Q: Are there any resources you'd recommend to founding teams?
A: Honestly the answer is: everything. Read/listen as much as possible; talk to as many people as possible, interact with people in your industry online as much as possible, and spend time executing as much as possible. VC used to be such a black box reserved for the few – today, there is so much great content in books, podcasts, and online on Medium, Twitter, Substack, and everything in between. Find a few founders (and investors and public company CEOs) that you admire and consume ALL of their content.
Q: What's the biggest area of improvement you'd like to see from founders and companies that approach you?
A: I think there are still too many founders (not just in Nebraska) who think they have amazing ideas, but they haven't yet taken the time or put in the effort to validate the problem, the customers, or the market. The ideas really could be amazing, but in the end, only execution matters. Beyond that, founders should WANT to know those things before starting a company. Often times people fall in love with a solution only to find out that there isn't really a compelling problem to solve.
Q: Is there anything else you want early stage companies to know?
A: Work hard to cultivate a growth-mindset as fast as possible. Being a startup founder is largely about being able to learn fast (and constantly) and problem solve. Oh yes, and aim big!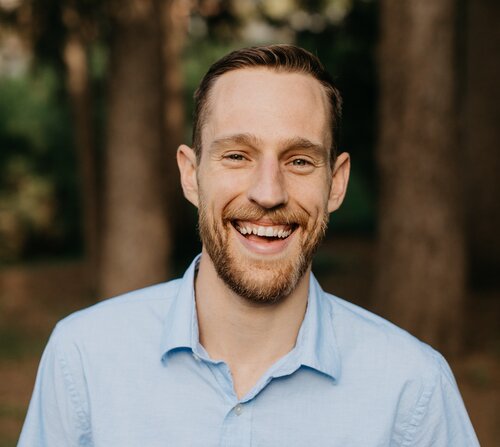 Ben Williamson leads the investment team for Invest Nebraska and also serves as the company's General Counsel. He graduated from the University of Nebraska-Lincoln with a B.S. in Finance (including a minor in Economics). Ben also received his JD, with distinction, from the University of Nebraska College of Law. Ben has several years' experience as an in-house corporate attorney and also has experience as a small business owner as co-owner of a gym in Omaha, NE. Ben joined Invest Nebraska in October of 2017. With Invest Nebraska, Ben assists Nebraska entrepreneurs in many ways, including in preparation for rounds of funding, investing in both debt and equity deals, as well as supporting current companies in the Invest Nebraska portfolio. Ben has led 49 deals for Invest Nebraska.