SCOTT HOEKMAN, CO-FOUNDER AND PRINCIAPAL, NEXT LEVEL VENTURES
Q: Is there a particular size of founding team that seems to work best, in your experience?
A: It depends on many things. From a review of dozens of startups, the founders have ranged from a single leader to an initial team of five. The typical challenge has almost always been the same: some members of the team are not "all in", and that causes business, cultural, and economic issues (e.g., who is in charge, who does what, who gets what equity, and what happens when somebody quits?). Thus, the founders need to figure out who they really want on the founding team, and the founders need to look at themselves to determine who is truly ready for the startup life.
Q: Are there any common mistakes you've seen companies make after they've gotten financing?
A: They relax too much and don't urgently follow the plan they presented to the investors. As an example, one CEO took a two-week vacation right after closing a significant financing, and that caused a lot of problems with generating more momentum. The new capital, after all, is supposed to accelerate growth and not just maintain the status quo.
Q: Have you ever passed on a pitch and then later regretted it?
A: Definitely. I have a mental anti-portfolio just like the VC firm Bessemer Venture Partners (link).
Q: What is the number one determinant of whether you invest in a company?
A: The team is the exciting and ultimate driver because investing in an "A" team in a "B" market is usually a better opportunity than a "B" team in nearly all scenarios.
Q: Is there anything else you want early stage companies to know?
A: Please read "Venture Deals" and "The Lean Startup". They complement each other and form a good framework for launching and growing startups which want to scale rapidly.
Learn more about Scott Hoekman and Next Level Ventures here.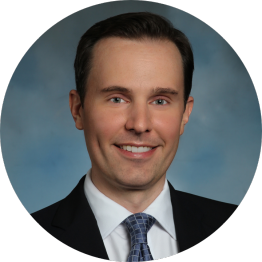 Scott has had a 22-year career in investments, investment banking, and entrepreneurial and executive leadership. Previously, he worked at UICO (touch software startup), Maroon Analytics (consulting firm), New Markets Pte. Ltd. (family office of a wealthy American), President Clinton's foundation (non-profit), Long Point Capital (private equity), and Bear Stearns (investment bank). Scott holds an M.B.A. from The University of Chicago Booth School of Business and a B.A. from Colgate University.