DRAKE REHFELD, PRINCIPAL AT DAY ONE VENTURES
Q: You're a successful founder that has now pivoted to the VC world. What have you been able to bring over from being a founder that's helped you in your role as a venture capitalist?
A: Historically, VCs have a background in private equity or investment banking. They lack founder experience, product perspective, and often struggle to understand tangible company growth. They're great at portfolio management. This has changed a bit in recent years, but is still probably the mean. I know that my recent experience in building teams, building product for users, and building growth loops helps me better understand early-stage companies. I'm able to better invest on our LPs' behalves at this stage because I've now been on the other side of the table. I know what doesn't work.
Q: What's the number one piece of advice you'd give a company starting to look for VC funding?
A: The most important thing in the early days is focusing on your users. Investors will follow. If you're deeply empathetic with the value systems of your customer base and spend the majority of your time building exactly what they need for a problem you've spent time understanding, your business will grow and investors will come. If you want to learn more about understanding user behavior and building empathy, I recommend looking into IDEO's Field Guide for Human Centered Design. It's most often applied to social enterprise companies but has a slew of tools that are helpful for any product.
Q: How much feedback do you give to a company after you pass on its pitch?
A: A lot of investors erroneously think that giving feedback about why they're passing on investment will close the door with founders. They're afraid that the founder won't want to work with them in the future. They're incentives to keep founders on the hook so that they continue to have opportunities to say yes if they see a signal that convinces them (or to follow another investor who joins the round).
I don't like this. I like to give actionable, specific feedback to companies. Since it's not possible to give companies thorough or long-form feedback given resource/time constraints, this often takes the form of a quick 2-3 sentence explanation why we aren't able to invest now. Hint: it's most often the result of our own user testing and customer interviews that give us reason to pass on a company. I know that providing reason for our decision, quickly, earns us trust with the founder and also clearly explains what can be fixed at the company to have us change our minds. That said, there have been a few times when I've forgotten to reply to a company because of how hectic schedules can become.
Q: When you value a company, what metrics do you use?
A: All investors look at product, market, and team. At Day One, we also look at culture. This is inspired by Jeff Bezos, summarized nicely in his 2016 shareholders letter. Day One companies are customer obsessed, resist proxies, embrace external trends, and exhibit high-velocity decision making.
Q: Is there anything else you want early-stage companies to know?
A: Raising money is hard. I didn't understand this the first time I raised money. For some of even the hottest companies, it will take dozens of conversations before getting a check. In an average case, this might be 100 conversations. Don't get dejected if things start slow, just stay organized, figure out how to sell your company and demonstrate the reasons by which you're poised to win.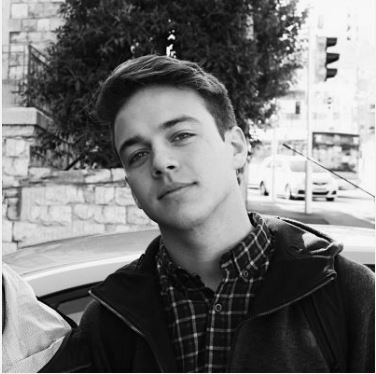 Drake Rehfeld is a product leader, entrepreneur, and investor based in Los Angeles, CA. Drake's career has spanned roles in product and engineering at Snapchat, Team 10, and various other startups. He co-founded Demeanor, a Y Combinator-backed influencer software company, which was acquired by NTWRK in 2019 where he joined as Director of Product. Drake is a Principal at Day One Ventures which backs consumer-centric startups and leads their communications & PR. Day One's portfolio includes Superhuman, DoNotPay, Truebill, Nebia, Yumi, Atoms, and more.